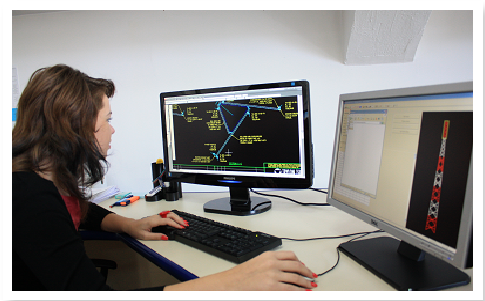 Engineering Design
Trylon's engineering team offers decades of experience in steel structures with a specialization in telecommunications and towers, and our people have the qualifications to work in Romania and in every jurisdiction in Canada and the United States.
Delivering of the full package, taking the customers specifications from concept to design, through to manufacturing and right down to the detailed installation drawings and complete foundation design.
Our team of engineers includes RF experts who design new wireless access networks, as well as Civil Engineers, who are skilled at developing efficient, stable structural steel solutions for wind generation and electricity transmission.
Structural Analysis
We know towers. So, when you're planning an upgrade or change in the antenna loading on existing infrastructure, come to Trylon.
Our engineering team uses advanced, customized software to model and analyze tower loadings and determine suitability for additional loading, as well as identify need for and design of required reinforcement.
If the drawings for your existing towers are missing or incomplete, Trylon can also provide tower audits and mapping services.
You may also be
interested in:
Multi-purpose Tower
Trylon has designed and delivered training towers in the past, but when our customer came to us with a unique set of needs and asked for a tower that would serve many functions, we knew this would be a custom solution.
Custom Towers
Trylon has the structural engineering design expertise and manufacturing capability to deliver a wide variety of custom tower solutions.